Things You Didn't Know About the Florida Citrus Tower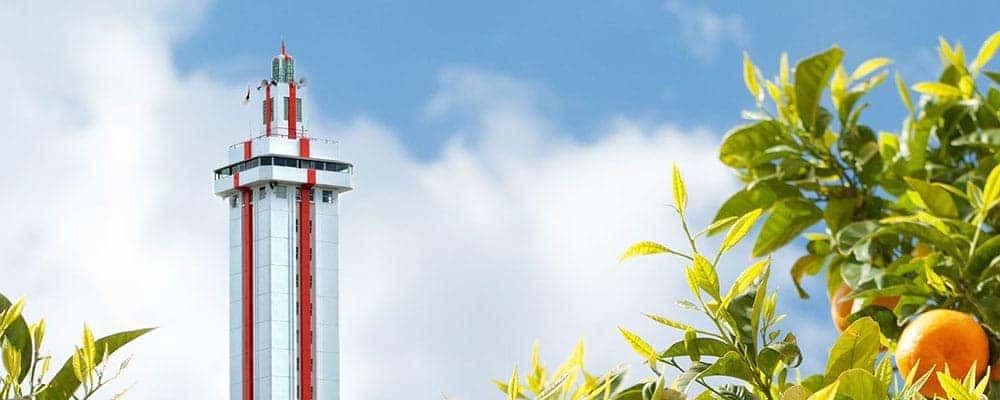 If you are in Windermere or Leesburg looking for fun things to do in Clermont, FL, take some time to visit the Florida Citrus Tower. For the adult admission price of $10, you can stay for as long as you want enjoying the views. In the beautiful Clermont weather on a clear day, you can see for miles around South Lake County, with lush greenery and spring-fed lakes. Take a look at some fun facts surrounding this Clermont landmark.
How Does the Citrus Tower Measure Up?
Locals might already know that the Florida Citrus Tower is the highest point of observation in Florida at 226 feet tall. But 226 feet is hard to wrap our heads around without a point of reference. Here is where the Florida Citrus Tower stands in comparison to some other famous landmarks:
191 feet: The Leaning Tower of Pisa
199 feet: Tower of Terror in Orlando
226 feet: The Florida Citrus Tower
302 feet: The Statue of Liberty (152 feet tall without the pedestal)
1025 feet: The Eiffel Tower
When Was the Citrus Tower Built?
The tower was built in 1956 to showcase Florida's thriving citrus groves in a time of economic boom. Improving technologies and energies now being diverted back to domestic needs after the war, there was a nationwide explosion in agricultural industries. To put it in perspective:
In May of 1956, the Tallahassee bus boycott demonstrated how young people could nonviolently affect change.
In August of 1956, Elvis Presley did a 25-show tour of 7 Florida cities, one month before his first appearance on the Ed Sullivan show.
The Citrus Tower received about 500,000 visitors a year during the first decade and was arguably the biggest landmark in Florida until Walt Disney World opened in 1965.
What is the Florida Citrus Tower Made Of?
It's made of citrus! (Just kidding.) It is made of 149,000 pounds of reinforcing steel and 5 million pounds of concrete. The original plan for the tower was 75 feet tall, but the plans soon expanded to the 226-foot tower, taking thirteen months to complete.
More From Headquarter Mazda
If you are looking for free things to do in Clermont during the upcoming winter holidays, check out the Citrus Tower's Light Up Ceremony and witness it in all its sparkly glory! Be sure to contact us at Headquarter Mazda for any more local attractions like all the great pizza restaurants in Clermont, or stop by on your way back from the Citrus Tower, just 6 miles down the road to view our new models!