How To Open A Mazda Key Fob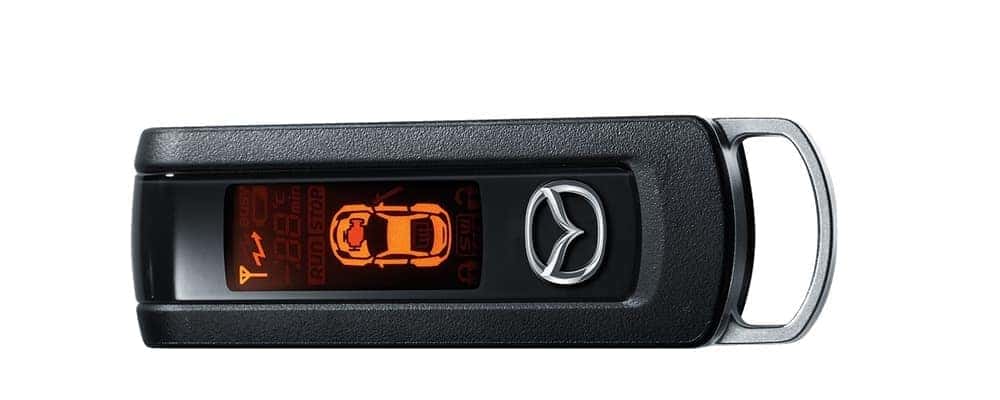 If your Mazda key fob is not working properly, chances are you need to replace the battery in your key fob. To open a Mazda key fob, press the small button located on the back under the silver key ring. This will allow you to pull the manual accessory key out, and access the fob panel inside to change the battery or clean as needed. Once you have the open Mazda key fob, follow our guide to change the key fob battery and get back on Winter Garden roads.
How to Change a Mazda Key Fob Battery
Opening Your Mazda Key Fob
As you learn how to open your Mazda key fob, you'll be happy to know that the process is similar for all Mazda models from recent model years. Follow these simple steps to reveal the battery:
Press the auxiliary key button on the back of your key fob in order to remove the metal auxiliary key
With the metal key gone, you'll notice a slot on either side of the key fob case.
Use the tape-wrapped flathead screwdriver to pry open the case, first on one side, and then on the other. Work gently.
This should remove the case. Place the latter in an easily-visible spot where you won't lose track of it.
Replacing Your Mazda Key Battery
Now that your Mazda key fob is open, it's time to reveal and replace your Mazda key battery. This process should only take a moment:
Remove the battery cap, and set it next to your key fob case.
Your Mazda key fob battery should be fully exposed. Remove it, being careful not to damage the small rubber ring that it sits upon.
If you scratched or damaged the rubber ring, it's important to replace this component before moving on.
With the ring in place, take your new replacement battery and set it in its place in the key fob. The positive (+) side should be up, facing you.
Return the battery cover to its proper place, and then reattach both sides of the key fob case. Press until you hear them click into place.
These steps should work for the most recent Mazda key fob styles, including the mazda3. It's always recommended you take a look at your owner's manual to find the battery type your specific Mazda model requires.
Your Key to Great Service in Clermont
Headquarter Mazda wants to help Winter Garden drivers maintain their vehicles with ease, which is why our service department is here to help with all your service needs, including assisting with your key fob battery. We offer great service specials as well as detailed research like our mazda3 vs. Subaru Impreza comparison, information on the mazda CX-9 towing capabilities, mazda6 configurations, the mazda CX-3 mpg, or a guide to fun things to do in Clermont, to our Windermere and Leesburg customers, so visit our Mazda dealership in Clermont today!