Why the Latest Mazda CX-5 Will Surprise You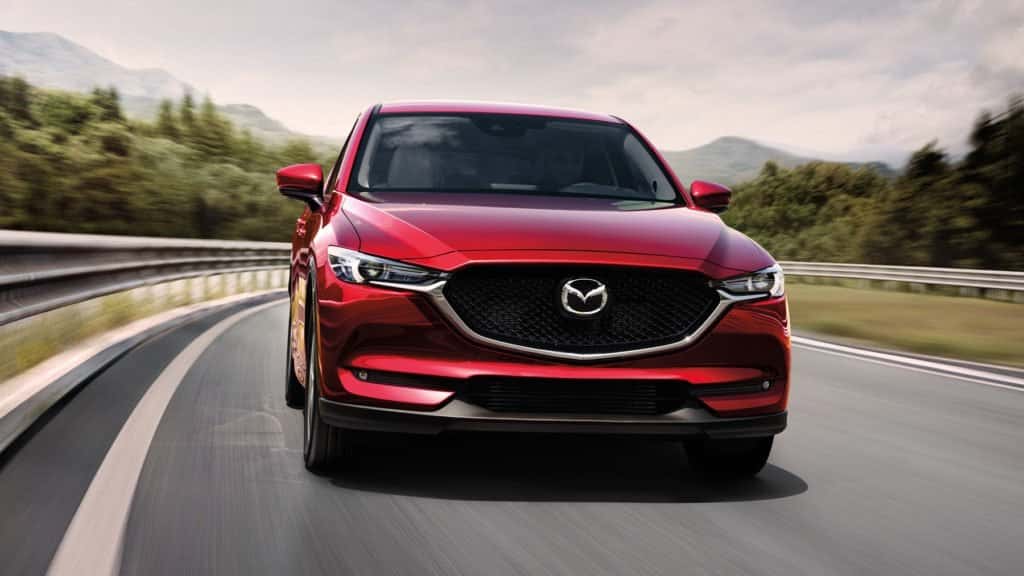 mazda is well known for its performance vehicles. The iconic RX-7. The ever popular MX-5 Miata. The sporty CX-5.
Yes, you read that right. The CX-5 crossover is redesigned for the 2017 model year, and this compact crossover now shares many of the same elements as its sports car cousins. Learn more about this exciting vehicle that's available for sale now at Headquarter Mazda.
Cross Over to the Sporty Side with the 2017 CX-5
At first glance, the comparison of the CX-5 to the MX-5 Miata may not be apparent. After all, the CX-5 features a tall profile and seating for five, with a large cargo area.
But when you climb into the cockpit, the similarity starts to take shape. The accelerator pedal is on the floor instead of hanging – a feature enjoyed by driving enthusiasts – and all the controls are easily within the driver's reach.
Power folding door mirrors, dual-zone climate control, and a 7" color touchscreen round out the performance look, but don't make the mistake of thinking the CX-5 is all about appearances. Once you start the engine and take the CX-5 out on the road, you're in for a surprise.
The CX-5 is outfitted with a 187-HP 2.5L 4-cylinder engine that provides a snap of acceleration from a stopped position. It can go from 0 to 60 MPH in 7.8 seconds, impressive for a vehicle of its size. This power doesn't come at the sacrifice of fuel efficiency, as the CX-5 gets an EPA-estimated 24 MPG in the city and 31 MPG on the highway.
Enjoy the performance of a sports car and the versatility of an SUV with the 2017 Mazda CX-5, a crossover in the real sense of the word. Visit Headquarter Mazda in Clermont, Florida, and take it for a test drive today.